* To all of my Pinterest Friends - Thanks for stopping by. I hope y'all enjoy this recipe! I would love for you to follow me via email, Pinterest or Instagram. Just click on the side bar or go to the web version on your phone. Thanks! Hope *
I am not at ALL fond of cold weather. The beach, swimming, shorts, swimsuits, the warmth of the sun, toes in the sand (ok, now I want to fly to somewhere warmer!) - those are some of my 'happy' things. So, when autumn and winter hit, I'm not a fan.
However, the thing I DO like about the weather change is bringing out wonderful soups into our meal rotation. A family favorite is
Slow Cooker Chicken Tortilla Soup
. I stumbled upon this base recipe on
AllRecipes.com
and then altered it to fit my family's preferences. Here is what you need to make this fabulous soup!
Ingredients you need for Slow Cooker Chicken Tortilla Soup
Slow Cooker Chicken Tortilla Soup
1 (16 oz.) can of chili beans, undrained
1 (15 oz.) can of whole kernel corn, drained
1 (15 oz.) can of black beans, undrained
2 (10 oz.) cans of tomatoes with green chilies, undrained (our family likes the Rotel brand)
1 (28 oz.) can of tomato sauce
1 (12 oz.) can or bottle of beer (the type doesn't seem to matter but I like using Bud Light Lime because of the lime kick.)
1 (1.25 oz) package of taco seasoning or 1/4 cup of seasoning from a large container
1 rotisserie cooked chicken de-boned and shredded (or 3-4 cups of cooked, shredded chicken)
1/2 to 3/4 cup of water if needed depending on desired consistency
Add all ingredients to a slow cooker or Dutch oven and heat on low for 1-3 hours.
Of course you also need a helper for stirring - the Baby loves this job.
You can use a slow cooker, but if you are short on time you can also heat the contents in a Dutch oven as shown by my lovely assistant. By the way, yes, I do realize the Baby is wearing a candy cane shirt. What can I say? She is youngest of three. If she comes down the stairs with weather appropriate clothing and dressed herself, I'm cool. Most of the time anyway.
Below is a picture of the finished product topped with Mexican shredded cheese with a side of multi-grain tortilla chips. I know the beer in the soup sounds very weird. I thought so too at first, but it adds a really great flavor and the alcohol is cooked away during the simmer process.


Slow Cooker Chicken Tortilla Soup
I have problems with getting my children to eat healthy dinners sometimes but they do love this soup. I'm sure the side of chips that hardly ever grace my home don't hurt either.
Thankfully they love this dinner!
This soup freezes very well and I always freeze a couple of containers to take to sick/recovering friends or to pull out for later use. I hope y'all enjoy and stay warm!
Hope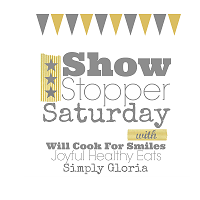 1